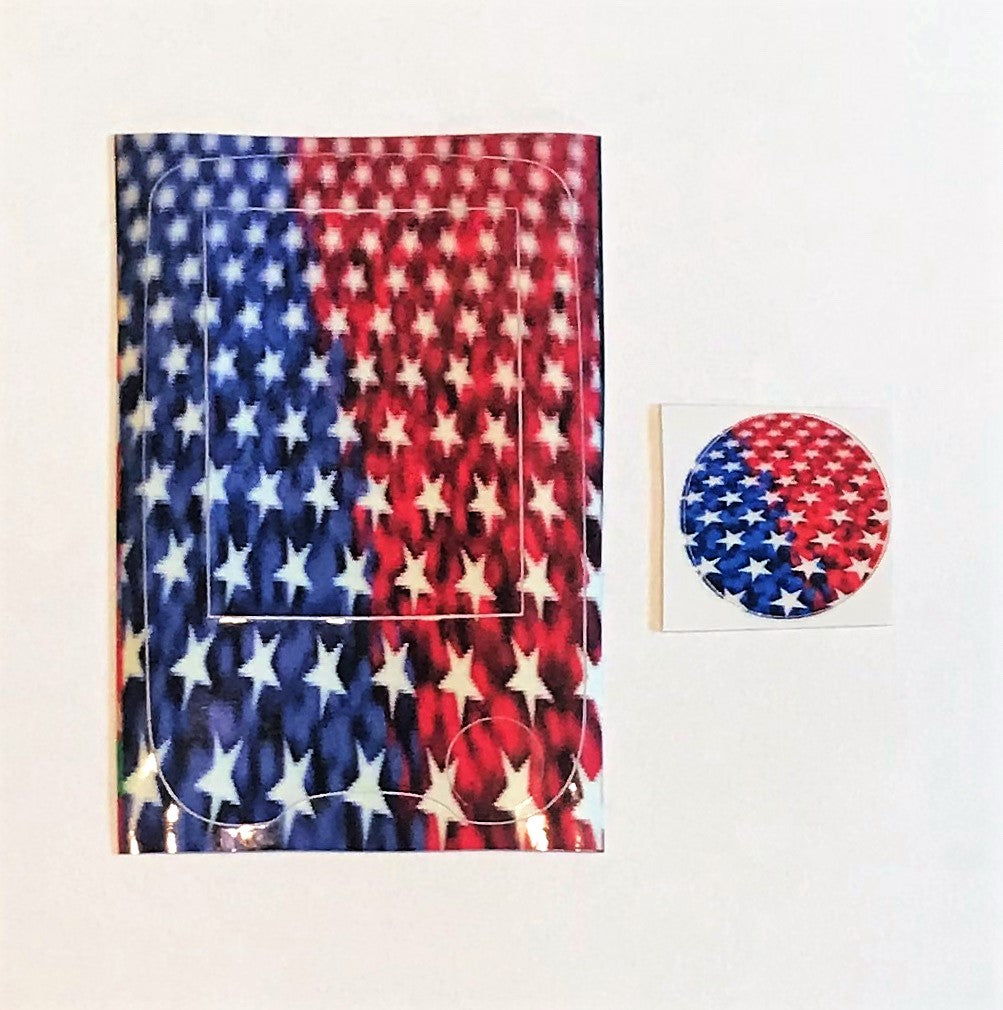 LIMITED TIME OFFER! FREE Libre Scanner/Sensor Sticker Pack
---
For a limited time we are giving away 10 USA sticker packs!  Just add this sticker pack to your cart and you will receive a White star on Red/Blue Background scanner sticker and matching sensor sticker for your Libre system for FREE!  We only have 10 to give away so get yours today before they run out!!
Scan with style with the RockaDex Scanner stickers for Freestyle Libre! Keeping your Libre meter safe from scratches while in a handbag, school bag or briefcase can be a hard task. Our extensive range of Silicone Cases and Stickers gives you the chance to not only offer some protection to your Libre, but give it some life for young kids who are struggling to find something cool about their diabetic tools.
If your Libre Scanner breaks, sure you may be able to replace it, but this not only costs money, but time and will also render your current sensor useless. All these reasons mount up and for this reason, our extended family of RockaDex diabetics love our silicone cases and stickers!
Obviously it is still important to be careful with your Libre meter, but this added protection gives adult diabetics and parents of type 1 kids another layer of security to ensure your day runs as smoothly as possible.
---
Share this Product
---
More from this collection