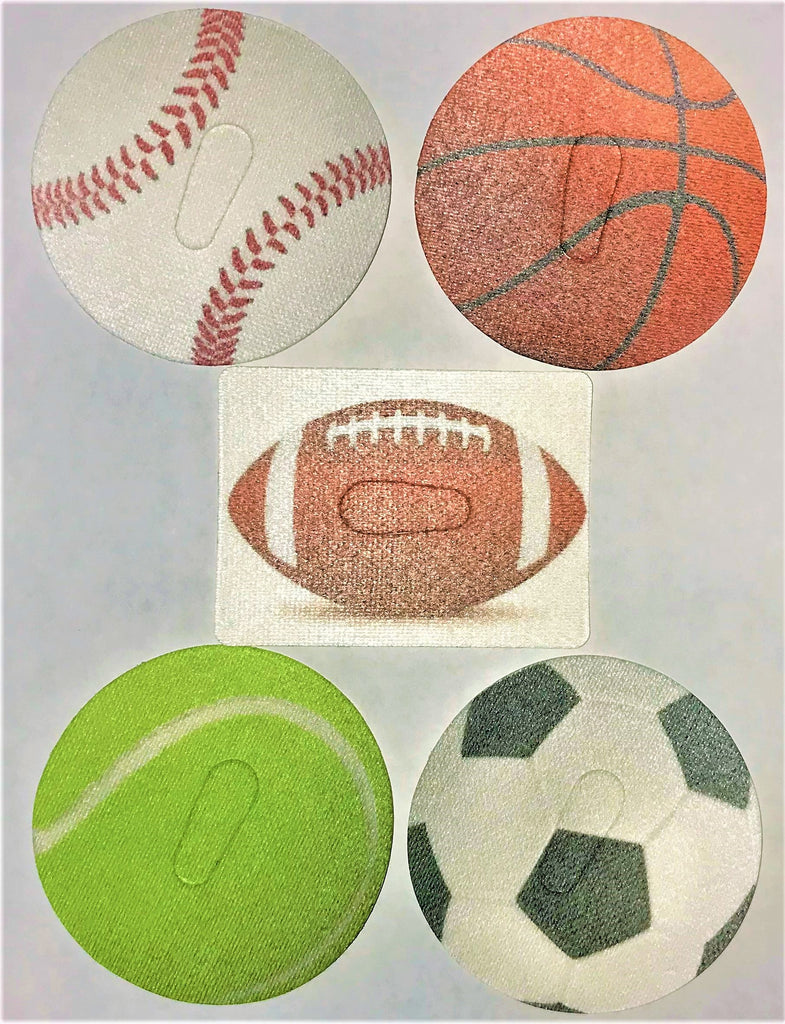 CLEARANCE - All Devices Custom Sport Patches
---
PLEAES NOTE:  Images are slightly duller in appearance
Included in this package
Calling all Sport Fanatics!  Whether you play Basketball, Baseball, Soccer, Tennis or Football we have you covered! 
Our newest custom range of patches suitable for Dexcom, Medtronic, Omnipod & Freestyle Libre are made on a 3M medical grade hypoallergenic longer wearing tape, no fray and with the option to design any picture or image for you.
Here at RockaDex - USA we understand the importance of securing sensors, CGMs and pumps, so our range of tape and cut-out options for diabetic devices are designed to give you maximum life and protection, while looking completely adorable!
Features
Designed to fit all Dexcom, Medtronic, Libre, and Omnipod devices.
Protect and give life to your Devices.
---
Share this Product
---
More from this collection