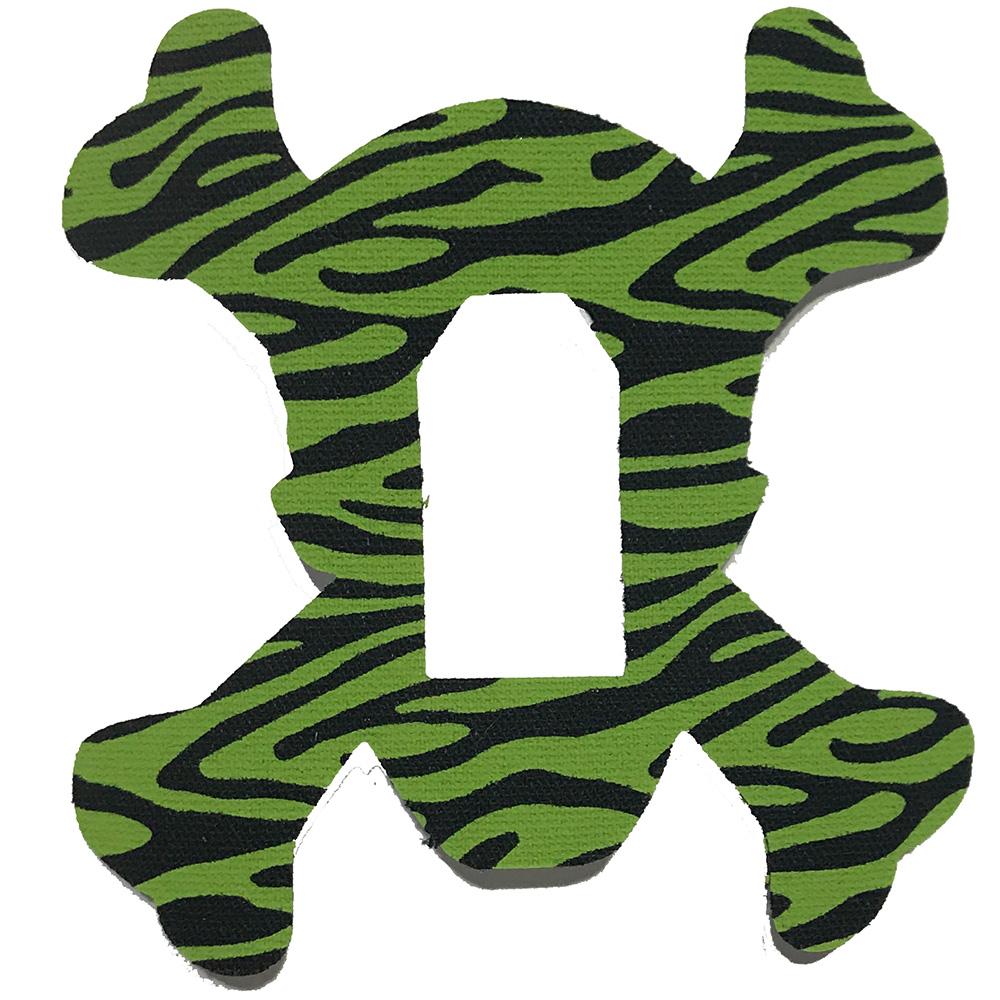 Dexcom G6 Skull & Crossbones Patch
---
PLEASE NOTE:   There has been inquiries regarding the cutout for our G6 patches being too small.  Our RockTape patches have superior stretch once removed from the backing and are designed to fit snugly around the transmitter.

Please Note:  The patch pictured is our G4/G5 cutout - the patch you are ordering will have the G6 cutout.
Ahoy there! Whether you be lookin' for a terrifying Skull & Crossbones, or simply a set to make Polly on your shoulder sing with glee, you be finding the right Dexcom Patches here me matey!
That's right, RockaDex -USA has a brilliant Pirate inspired Skull & Crossbones patch for your Dexcom G6 that will protect you from the scurvy of the sea monsters, determined to make your G6 treasure fall from your stomach or arm!!
Here at RockaDex - USA, we love to create shapes and colors to inspire the imaginations of our customers, so regardless of whether you plan on walking the plank today, our Dexcom Skull & Crossbones patch will keep you protected and looking awesome for up to a weeks worth of wearing! We understand the importance of securing sensors, CGMs and pumps, so our range of tape and cut-out options for diabetic devices are designed to give you maximum life and protection, while looking completely awesome!
Features
Package includes 1 x Skull & Crossbones Shaped Sensor Patch in selected color
Designed to fit Dexcom G6 Sensor
Terrifying Skull & Crossbones shaped design
Available in many colors (please select from pull down menu above)
Protect and give life to your Dexcom G6
---
Share this Product
---
More from this collection